SWTü4.0
Transformation of Tübingen's district heating system "Südstadt" into a "District Heating 4.0 System"
Solar thermal energy
Energy supply
District heating
Energy concept
Consulting
Study
Development
Pilot project
09/2018 – 12/2019 (1.25 years)
In Tübingen, district heating is a modern and environmentally friendly form of heat supply. The district heating system of the Stadtwerke Tübingen (swt) is steadily growing. At the same time the swt invests in a steady improvement of efficiency and ecological quality of the supplied heat. In the frame of this policy, the feasibility of an transformation of the district heating system "Südstadt" into a "District Heating 4.0 System" shall be demonstrated.
Stadtwerke Tübingen
Steinbeis Research Institute Solites
Engineering Office Sailer
Engineering Office Bieg
GeoTerton Engineering Office for Applied Geology
Data Centre for Supply Networks Wehr GmbH
Within this study concepts shall be developed resulting in high shares of solar thermal energy for the district heating "Südstadt" and following the broad requirements of the funding program "District Heating 4.0" which is provided by the German Office of Econimcs and Export Control.
The study comprises following concepts:
Lowering of network temperatures
Integration of solar thermal energy
Integration of large-scale heat stores
Digitalisation
Holistic operation concept
The results will be elaborate in a feasibility study for the swt.

This project has received funding from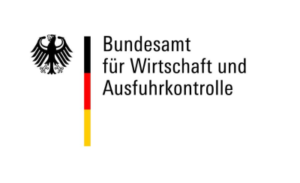 The sole responsibility for the content of this webpage lies with the authors. It does not necessarily reflect the opinion of the funding organization. Neither the funding organization nor the author are responsible for any use that may be made of the information contained therein