TEMPO
Temperature Optimisation for Low Temperature District Heating across Europe
Energy supply
District heating
Energy efficiency
Energy concept
Geothermal
Thermal energy storage
Building
Market & policy
Consulting
Technology transfer
Knowledge transfer
Development
Research
Pilot project
10/2017 – 09/2021 (4 years)
The TEMPO project develops technical innovations that enables district heating networks to operate at lower temperatures. By decreasing the temperature in the systems, it reduces heat losses and allows a higher share of renewable and excess heat to be used as heat sources. The use of these heat sources will be crucial to adapt current district heating systems and create new ones suitable for a sustainable energy system.
VITO – Vlaamse Instelling voor Technologisch Onderzoek N.V. (BE) (Koordinator)
Steinbeis Research Institute Solites (DE)
NODA – NODAIS AB (SE)
AIT – Austrian Institute of Technology GmbH (AT)
Thermaflex International Holding B.V. (NL)
OCHSNER Process Energy Systems GmbH (AT)
Vattenfall Europe Wärme AG (DE)
ENERPIPE GmbH (DE)
A2A CALORE & SERVIZI SRL (IT)
HOGSKOLAN I HALMSTAD (SE)
EUROHEAT & POWER (BE)
Six technological innovations that contribute to minimising the temperature in networks and enables a cost-efficient implementation of low temperature networks will undergo final development in TEMPO:
Supervision ICT platform
Visualisation tools
Smart DHC controller
Innovative pipe system
Optimisation of building installations
Decentralised buffer tanks
Each of the innovations can bring value to most district heating networks individually. However, the main strength of this project lies in the combination of the individual technologies into solution packages for dedicated application areas. Three solution packages are customised to three different application areas, that will be tested in selected representative demos:
New urban low temperature district heating networks
New rural low temperature district heating networks
Existing high temperature district heating networks
The project is structured into the following parts:
Final innovation development for solution package integration
Vattenfall demonstrator
Enerpipe demonstrator
A2A demonstrator
Evaluation und knowhow transfer
Replication and Business models
Dissemination and communication
Project management
Solites is responsible for the Vattenfall demonstrator and for the individual monitoring concepts in all three demonstrators. Therefore, a comparable evaluation is possible. In a simulation study for the Enerpipe demonstrator Solites will furthermore examine the ecological and economic potential of the decentralised buffer concept in small DHC systems.
Complete solutions packages are developed to minimise the temperature in networks and enables a cost-efficient implementation of low temperature networks. These packages are tested in three representative demo networks.
The monitoring of the demo networks which realised the technological innovations will be the basis for the established dissemination and communication plan. This will implicate the transfer of improving innovations to other district heating networks.
The reports will be available on the project website directly after finalisation.

This project has received funding from the European Union's Horizon 2020 research and innovation programme under grant agreement No 768936.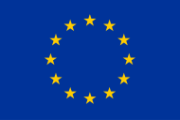 The sole responsibility for the content of this webpage lies with the authors. It does not necessarily reflect the opinion of the funding organization. Neither the funding organization nor the author are responsible for any use that may be made of the information contained therein.